Hey guys!
My husband and I attended Bakuretsu back in the early days - the first one in 2001, up until about 2004 or so, when Bakuretsu used to be an anime/gaming con. We hadn't been back since it went completely anime, but we're certain we'd like to give it another shot, and I definitely would like to give it a shot at selling my art there.
I'm primarily a furry artist, so most of my work is furry/funny animals/anthropomorphic animals, but I also dabble with fantasy, medieval illuminations, and a little bit of fan art too. Other than Bakuretsu Con, I've never been to an anime convention before, so I really don't know how well furry is accepted there or not - what are your thoughts on furry art at an anime con? Hit or miss?
I've also been brainstorming about having other things available at my table too - making one-of-a-kind hand-drawn buttons (I have a few right now that are Doctor Who references), and I might have more drawn by that time. I also might offer some amigurumi crocheted things for the fun of it (cuz they're cute! Would this be something people would be interested in buying?), some magnets, bookmarks, etc. Artist Trading Cards one of my favourite things to draw, so I might also offer some of those too.
What other things would you like to see from an artist? I'm afraid the one thing I have problems drawing are people, so while I could make/sell original drawings of fan art of anime characters, I might have a really hard time drawing human-like faces - even cat girls I have a hard time with - the body is no problem, but the faces are the hard part. Then again, it's a year till Bakuretsu 2012 at the time of typing this, so...maybe I'll get somewhat decent by then, LOL!
What characters would you like to see as Artist Trading Cards? I'd like to see if I can make a bunch of them, and offer them for sale OR trade (which is great for people who also like to trade ATCs). Maybe I can make a bunch of animal-like anime characters, if people are interested in it.
Anyways, I'm searching for ideas and suggestions on what people would like at an artist's table, so that I can have a year's time to prepare for it. My art can also be found in the signature below, if you'd like to check out my style and such
I'm looking forward to hearing your suggestions!
---
I am very interested in your furries. Since their is Neko Jin at Baku, and they have plenty of customers, I think your furries will do fine. Here is Neko Jin's site if you do not know who they are:
http://nj-designs.com/
.
For ideas for characters to draw/sell: original are always fun to see, popular (search Google or Anime Network to see what is current), Dr. Who (it sold like wildfire at Baku this year), Harry Potter, some golden oldies (Sailor Moon (always popular), Kenshin, mostly animes on Toonami).
Here is an idea, since you cannot draw humans well, why not change a human character to a furry? For example, Naruto as a fox (but leave his markings so people can tell it is Naruto), or be original and make Naruto into an animal that people never expect. Like, Naruto designing him into a furry hedgehog or dog.
Hope to see you next year!
---
Oh! That's a neat idea, to draw anime characters as furries!
I don't know why I didn't think that...I've done something similar a while back, where I drew my furry persona cosplaying as Katara from Avatar: The Last Airbender, it worked out pretty well too.
Hmmm, I'll have to see if I can do some homework on that and what characters are popular out there, and see what I can do with that.
I've also done Pokemon ATCs in the past too, I'll have to see if I can make some more
Thanks for the suggestions!
---
The possibilities are endless. I know last year that Portal and My Little Pony: FIM were big hits despite being a Japanese anime/culture convention. I think just about every table had at least one item that was dedicated to those two. Doctor Who will be loved by many and even Chris Ayres.

Buttons, keychains, patches, hats, scarves (it'll be cold out!), we'll take anything you come up with.

But, some ideas for characters/series/games:
Hetalia
Gundam
Naruto
Sailor Moon
Final Fantasy (<--- LOVE!!)
Kingdom Hearts
Ouran High School Host Club
Dragon Ball/Z/GT
Fruits Basket
Rurouni Kenshin
Yu Yu Hakusho
The possibilities are endless!
BakuretsuCon's #1 Final Fantasy Fan. (2010-2011)
BakuretsuCon's #1 Final Fantasy Guru. (2012-present)
---
all the fandom possibilities.
Black Butler is also pretty popular,
and Adventure time is also growing in popularity.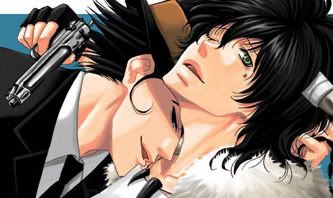 ---
Thanks for all the suggestions!
Wow, I've got my homework cut out for me...I've heard of one or two of all of those animes, and that's about it! XD
---
Lisa,
I just saw an anime that had some characters that are right up your alley. The anime Zakuro had a bunch of "Spirits" in it which looked like animals. One was a fox one was an elephant, there were some others I'm not remembering right now. They looked pretty cool. I bet you would especially like the fox one. ^_^
Valerie Tatro
Former Bakuretsu Con Chair
2002-2011
---
Oh cool! Thanks for the heads-up Val! I'll see if I can look this one up/Google Image search and see what I can find
---
Who is online
Users browsing this forum: No registered users and 0 guests