Posts: 44
Joined: Thu Nov 08, 2007 5:11 pm
Location: Winter Park, FL
I was wondering if Greg Ayres would be doing his customary anti-piracy panel this year?

It's one of the panels I look forward to most at any convention he attends as a guest. It's one of the most informative panels about the problems of bootlegging and piracy within the anime industry.
---
I'm so glad that Greg did give the panel about Anti-bootlegging/piracy and all that. It's very important that the anime community to realize that piracy of any anime Material and bootlegged items are whats detrimental to the anime industry.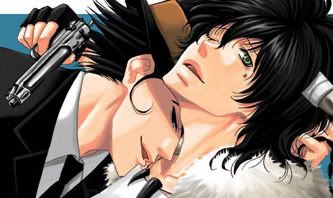 ---
I went to this panel last year and learned so much that I screamed in the middle of Montreal Comic-Con when a vendor selling bootleg was trying to get me to buy a Star Trek tricorder that he sold bootleg and I would not buy from him. I then pointed out "Plushies - Bootleg! Those toys - Bootleg!)"

He lost 20 customers on the spot. My sister looked at me in shock. And I smiled and said "Nice try. And I'm not buying that even if it is legit."

Word got around to other vendors with bootleg to watch out for a girl in a blue Star Trek uniform.

And no one bought bootleg that day either. I even had people stop me and ask what was safe to buy. And I stopped two teenage girls while looking over/buying a shirt from buying lamented bootleg posters from the next door vendor.

The more we point this out, then the bootleg will go away!
BakuretsuCon's #1 Final Fantasy Fan. (2010-2011)
BakuretsuCon's #1 Final Fantasy Guru. (2012-present)
---
The Story Teller
Posts: 433
Joined: Thu Jan 27, 2005 1:08 am
Location: ex-Limbo
Any convention Greg goes to, if he can he will run his Anti-bootleg panel. its a fantastic Panel, and so many people have learned what to look for. The more educated everyone becomes about Bootlegs, the better the entire industry will be.
Bakuretsu Con Pre-Planning 2001
Bakuretsu Con Staff member 2001-2013 O_o
Bakuretsu Con Director of Gaming 2003 and 2004
Bakuretsu Con Vice-Chair 2004 and 2005
Bakuretsu Con Head of Video Gaming 2006-2011 ^_^
Bakuretsu Con Director of Publications 2011
---
Who is online
Users browsing this forum: No registered users and 0 guests