Yep, you guessed it. This panel is devoted to the sexy bishonen of yaoi. Come share your stories, favorite manga and anime series, and find others that you haven't heard of. Not sure why your friends like yaoi? We can answer those questions and more. Please keep it friendly here though. Everyone is entitled to their own view point. Prizes and candy will be given for those who stay.

I have some really nice goodies in store for those who can answer questions, have awesome cosplays and share unique stories. I'm looking forward sharing some laughs and good times with all of you.
"Here's another curse for you: May all your bacon burn." ~ Calcifer
---
Just a little update ---> my panel is going to be 16+(due to the content it sort of has to be. I don't want to have to explain to angry parents why I am talking about what I am talking about to their 10 yr old child....).

I have also been told that I am being overly generous in my giveaway prizes....so come in cosplay, come prepared to answer questions, or tell fascinating stories, and walk away with interesting prizes.
"Here's another curse for you: May all your bacon burn." ~ Calcifer
---
I am so happy to have met some of the people who attended my panel. You guys are awesome!! I had a lot of fun in the panel and I am hoping everyone who attended enjoyed it as well.

Please give me feedback on what you liked, didn't like, what was too much, too little, wonderful, needs improving and so on. I would really appreciate it. Also, is this something you would like to see again next year? Should it be 16+ or make it 18+? Please let me know your thoughts.

Thanks!!

K-Chan
"Here's another curse for you: May all your bacon burn." ~ Calcifer
---
I LOVED this panel! I thought it was really fun to get all the yaoi fans together to talk about Yaoi, and to talk about what they enjoy about it. Also maybe even informing other people as to why we like it.

And, for the heck of it, it might be better to make it 18+, that way all us Yaoi fans can go more.... detailed in discussion. -shrugs-

and just a small overall suggestion. I really hope this Yaoi panel returns, but to be fair Perhaps at another point in con there can be a panel for yuri too? ( I personally wouldn't attend but I am pretty sure there are enough people who would in fact attend it.)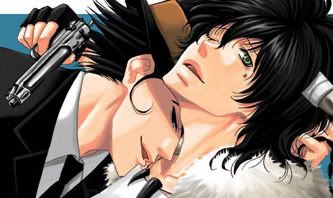 ---
Who is online
Users browsing this forum: No registered users and 0 guests