Posts: 3
Joined: Sat Feb 25, 2012 11:55 pm
I think we should get a list of games and consoles that will be there at the con this year. It's best to plan ahead and if there are any tournaments this year it will give us some time to practice on those games to get ready for the con, what are your guys thoughts on this.

My Suggestions:
Super Smash Bros Brawl (Game Cube)
Sonic 2 (Genesis)
VR Troopers (Genesis)
Mighty Morphin' Power Rangers (Genesis)
Sonic Adventure 2 Battle (Game Cube)
---
I missed the Pokemon tournament that happened last year. But I'd like to be an uber Final Fantasy nerd and say a Dissidia Tournament would be nice too.

Who doesn't want to be Gilgamesh whooping Sephiroth?
BakuretsuCon's #1 Final Fantasy Fan. (2010-2011)
BakuretsuCon's #1 Final Fantasy Guru. (2012-present)
---
Tatsunoko Vs. Capcom and Capcom vs. Marvel would be awesome. =3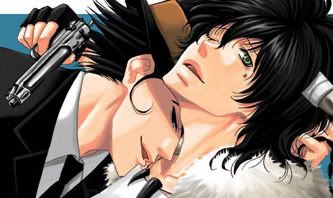 ---
Posts: 418
Joined: Mon Sep 01, 2008 1:47 pm
Location: Colchester
Some of the senior staff will be heading down ot a used game store in the Albany area in the next few weeks to pick up some pretty awesome games for this years event.
SpeedRunner1 wrote:I think we should get a list of games and consoles that will be there at the con this year. It's best to plan ahead and if there are any tournaments this year it will give us some time to practice on those games to get ready for the con, what are your guys thoughts on this.

My Suggestions:
Super Smash Bros Brawl (Game Cube)
Sonic 2 (Genesis)
VR Troopers (Genesis)
Mighty Morphin' Power Rangers (Genesis)
Sonic Adventure 2 Battle (Game Cube)
The ToddFather
---------------------------------------
Co-Director of Programing - 2008
Director of Programing - 2009
Vice-Chair - 2010
Director of Programing - 2011
Director of Programing - 2012
---
Posts: 4
Joined: Tue Jul 10, 2012 10:00 pm
Location: South Burlington, Vermont
I'm really looking forward to the Pokemon Tournament this year. I was ALMOST late for it last year, but the people running it were nice enough to squeeze me in.

As far as other games go, I'd love to see some sort of Bomberman tournament. There's so many versions, you can pretty much pick whatever console you want.
---
Return to Vidja and Tabletop Games
Who is online
Users browsing this forum: No registered users and 1 guest