Hello Baku Forums!
I'm K, and I was wondering how many people here are fans of Hitman Reborn?


I don't really know if many people know about it at all...( despite the seemingly powerful fandom across the internet. ) So, I thought I might ask the Baku community ( seeing as I FINALLY saw a Hitman Reborn cosplayer at Baku )
How many people like it outright? Or just like the anime, or just the Manga?
If you do like it, what is it you like? ( and if anyone has news on Viz's release on the manga that would be great. It's on hiatus.... but 0o they started posting the anime on their website.. )



- K Seishou



P.s.
I do ask... I started this topic to find people who like it, and I know everyone's entitled to their opinion but I don't want to hear bashing if you don't like it. Thank you for the consideration.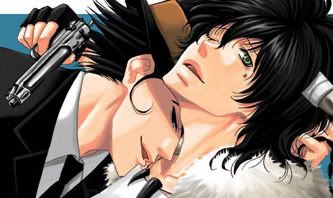 ---
Who is online
Users browsing this forum: No registered users and 1 guest